Broader opportunities for breast disease diagnosis in one place
Every year breast cancer is detected in increasing number of young women, therefore it is important to take care of your breast health and perform preventive breast examination on a regular basis. Timely diagnosis helps to reveal breast cancer at early stage and enables to manage it successfully.
IMAGE DIAGNOSIS:
– Digital mammography with tomosynthesis programme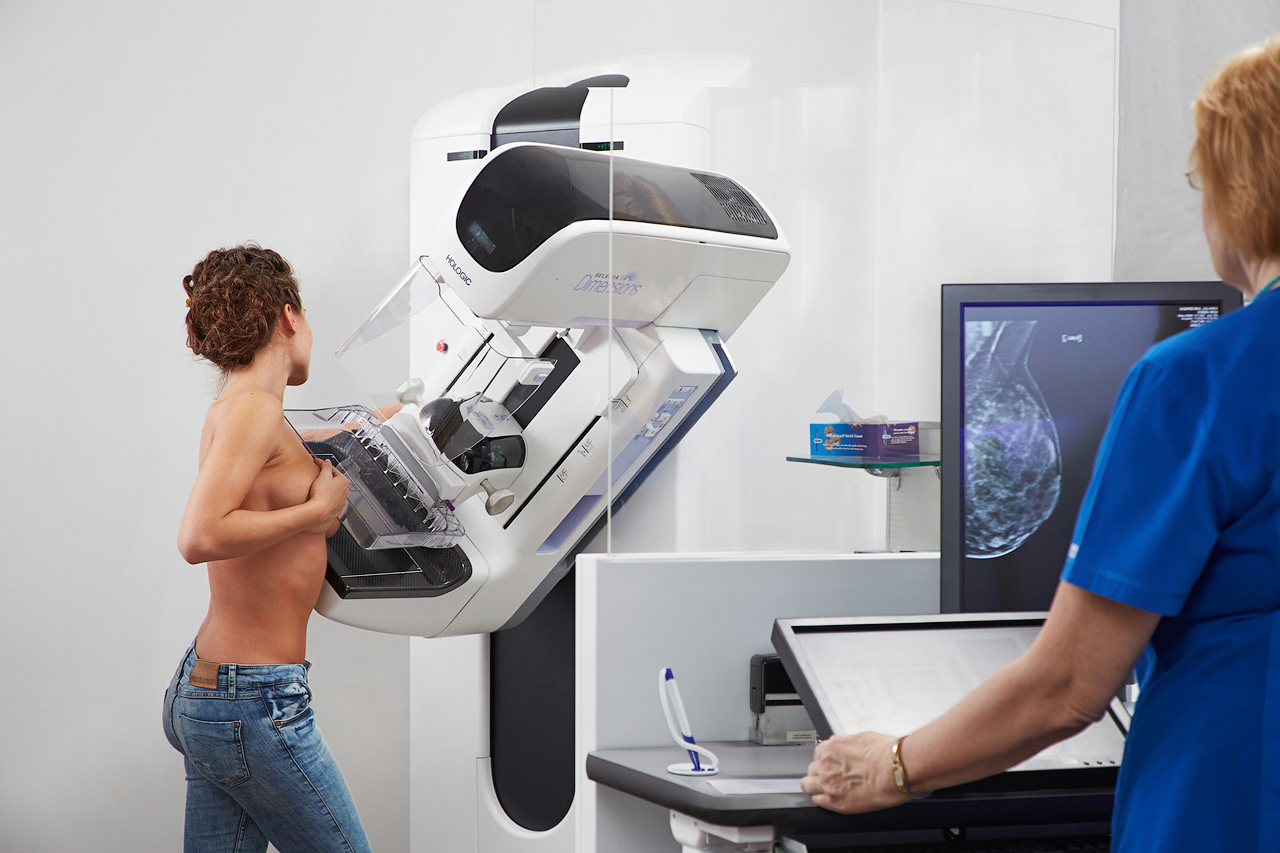 Digital mammography with tomosynthesis programme (Hologic Selenia Dimensions) – "golden standard" breast cancer diagnosis. This is an in-depth breast X-ray examination method, which at the same time combines digital (2D) and in-depth examination by applying mammography with tomosynthesis (3D). Breast X-ray scan is performed per layers at 1 mm pitch, which allows to analyse breast tissues more accurately and discover suspicious changes in the breast much earlier. 
The mammography results are evaluated by doctors-radiologists:
– Ultrasonography (USG)
Ultrasonography (Philips EPIQ 5) – isdense breast in-depth examination to precise any suspicious or uncertain finding after mammography examination.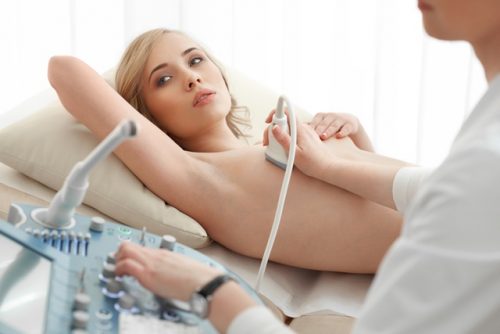 USG as the primary breast examination method is recommended to:

Young and nulliparous women under 30 y/o.
women under 30 y/o with small breast
mothers – to – be
women with breast implants
– Digital Magnetic Resonance Imaging (MRI)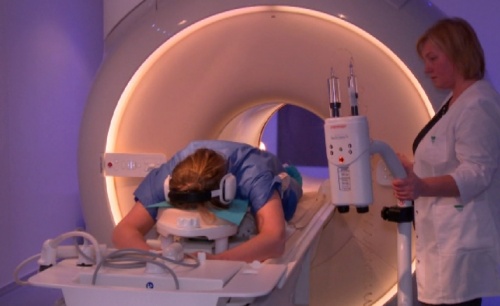 Digital Magnetic Resonance Imaging  (Philips Ingenia Ambient Experience 3,0 T) – MRI is used where the foregoing methods of diagnosis (USG or mammography) failed to be informative enough or also where breast cancer has been diagnosed, for evaluation of further tactics to exclude other foci or to evaluate the second breast. To evaluate breast implants MRI is the most accurate method. MRI is a very informative method of diagnosis, if in the breast there are few tumours to identify their true quantity, size, precise uncertain tumours found by the previous methods.
IMPORTANT TO KNOW!
It is recommended to have breast examination within the period from the 5th to the 10th day of the menstrual cycle.
Examinations are not performed during pregnancy!
Patients, who have breast implants, need doctor's referral and the implant certificate!
INVASIVE EXAMINATION METHODS:
– Aspiration biopsy
Cyst aspiration biopsy USG – a cell sample from a tumour is taken under local anaesthesia with the help of a thin needle for cytological examination.
– Core biopsy
Core biopsy under USG/MG (stereotaxis) control – a tissue sampling with the help of a designated needle under local anaesthesia for histological examination. Where abnormality can be seen only in mammography, Core biopsy (tissue sampling) is performed under mammography control. This method is called stereotaxis.
– Vacuum biopsy
Vacuum biopsy under USG/MG control – a large tissue sample can be taken from a suspicious area in the breast under local anaesthesia. Prior to each sampling the local anaesthesia is administered repeatedly. It is important at a certain type of microcalcinated, small tumours or diffuse tissue areas. The vacuum technology ensures full vacuum in the breast preventing bleeding of the biopsy site.
CONSULTATIONS:
BY MAMMALOGIST, SURGICAL ONCOLOGIST, CHEMOTHERAPIST
Janis EGLITIS, Doctor of Medicine, Associate Professor, consults in cases of breast diseases and other oncological diseases:
 Breast diseases induced by:

 acute and chronic inflammations
 inflammatory processes
 dishormonal reasons
 malignant and benign tumours

 Skin and soft tissues benign and malignant tumours.
 Gastrointestinal and abdominal malignant and benign tumours.
ARS Diagnostic Clinic
Address: Jāņa Asara street 3, Riga
Mammography and Mammography with tomosynthesis is carried out: