As part of the modernisation and development of our diagnostic opportunities Medical company ARS branch – ARS Diagnostic clinic (address: Jāņa Asara iela 3, Rīga) have installed the newest and most modern MRI equipment in the Baltics – the PHILIPS Ingenia 3,0T.
The PHILIPS Ingenia 3,0T is the first fully digitalised Premium class MRI equipment with a magnetic field strength of 3 T (Teslas).
Advantages of MRI equipment PHILIPS Ingenia 3,0T:
the image quality obtained using the PHILIPS Ingenia 3,0T is substantially more precise than other 3,0T MRI systems;
it ensures very fast examination and high quality images;
the acoustic noise level during the examination is reduced by more than 80%;
particularly suitable for larger patients (up to 150 kg), ensured by an enlarged gantry aperture (70cm);
in addition, the equipment is fitted with an Ambient Experience system – soothing music is played during the exam complemented by light display, allowing the patient to feel comfortable and relaxed. This feature not only reduces anxiety and claustrophobia, but also makes the examination feel shorter.
The specially manufactured Philips Ingenia 3,0T technology and software allows it to carry out high-quality diagnostics through:
brain, head and neck soft tissue exams;
spine and spinal cord exams;
musculoskeletal exams:

bone and joint exams (knee, shoulder, pelvis and other joints);
muscle and other soft tissue exams;
vascular exams:

cardiovascular exams;
head vascular exams;
extremity vascular exams;
breast exams;
abdominal cavity and pelvic organ exams:

gynaecological and perineal exams;
colon exams;
small intestine exams;
prostate exams;
full body exam*, which can be done as a screening method or used for metastases diagnostics;
magnetic resonance imaging (MRI) for children as young as 8.
The Philips Ingenia 3,0T MRI system is equipped with additional functions for oncological* and cardiological examinations.
*this is a screening method for the detection of abnormalities as early as possible, or to qualitatively evaluate an existing pathology. MRI examination is a special acquirement for oncological diagnosis as the full body scan helps to find early metastases.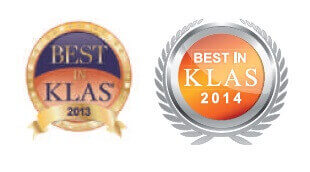 The American Medical informatics research company KLAS research recognised the Philips Ingenia 3,0T as the best magnetic resonance equipment in the world for two consecutive years (2013 and 2014).
IMPORTANT TO KNOW!!!
MRI is one of the most precise and informative diagnostic methods. With the help of a magnetic field and radio waves it produces high quality whole-body and organ cross-sectional images in three planes in one sitting; without harming the body.
USEFUL INFORMATION
MRI should not be performed if a patient has a pacemaker, various metal implants (with the exception of titanium implants) or separate metal foreign bodies.
Magnetic Resonance Imaging (3 tesla):
registration for the survey: +371 672 01 088
information about the results of the survey: +371 66 929 760
Supplier and installer: Arbor Medical Corporation Ltd.